Sleeping Arrangement
Bedroom 3
2 Pyramid Bunks
Description & Map
Welcome to Valhalla, a BRAND NEW, luxurious vacation rental that offers the perfect blend of modern comforts and rustic charm. This stunning property is designed to provide an unforgettable getaway experience, surrounded by nature's beauty to ensure your stay is nothing short of extraordinary.

As you step inside, you'll be greeted by the grandeur of exposed beams and vaulted ceilings, creating a sense of spaciousness and elegance. Valhalla is a new build, exuding modern charm and comfort throughout.

The main level boasts an open concept layout seamlessly connecting the kitchen, dining area, and living room. The kitchen is a chef's dream, complete with a stylish island that invites culinary creativity. Whether you're preparing a gourmet meal or enjoying a casual breakfast, this well-appointed kitchen is sure to delight. Adjacent to the kitchen is a cozy reading area located in the landing at the top of the stairs, offering a tranquil space to escape into a good book.

Valhalla now also offers a unique feature - guests have exclusive access to the river just 150 yards away from the cabin. Immerse yourself in the picturesque surroundings and let the sounds of flowing water envelop you in a sense of tranquility. For those seeking a refreshing aquatic experience, the river is just a short stroll away, granting you access to its captivating beauty. Soak in the natural splendor and keep your eyes peeled for the graceful presence of local deer, who graciously welcome you to this idyllic retreat.

Valhalla boasts multiple king bedrooms, each featuring an exquisite wooded accent wall that adds a touch of rustic elegance. The upper-level king master bedroom offers a walk-in shower and a double vanity, providing a luxurious and private oasis for relaxation. The main level also features a king guest room with a tub shower combination and a double vanity, ensuring the utmost convenience and comfort for all guests. For families or larger groups, we have a charming bunk room that can comfortably accommodate your needs. This room includes two full beds with twin bunks on top, providing ample sleeping arrangements for everyone. Kids and adults alike will love the cozy and playful ambiance of this room.

For ultimate relaxation, indulge in the hot tub located on the property, where you can unwind and rejuvenate while surrounded by the beauty of nature. A wet bar in the lower-level den ensures that you can enjoy your favorite beverages without having to leave the comfort of this incredible retreat. Both the living room and den are adorned with gas fireplaces, creating a cozy ambiance for chilly evenings. Imagine snuggling up with your loved ones, savoring the warmth and crackle of the fire as you create memories that will last a lifetime.

Valhalla offers abundant accommodation for up to 10 guests, ensuring ample space and privacy for everyone to relax and unwind. While the cabin itself is not situated directly on the river, you will still be serenaded by the gentle melodies of nearby rapids, creating a peaceful and tranquil ambiance.

The luxurious experience extends to the outdoor living area, where a fireplace on the back porch off the main living area invites you to cozy up with a warm drink while enjoying the beauty of the natural surroundings. To keep guests engaged and informed about the property, we encourage you to follow the YouTube channel
Valhalla-Ellijay
where you'll find videos showcasing the breathtaking surroundings, property features, and local attractions.

The cabin's proximity to downtown Ellijay and historic downtown Blue Ridge makes it a convenient base for exploring the surrounding area. Both towns offer southern charm and provide opportunities to visit vineyards, orchards, and other attractions for delightful side quests.

Valhalla is more than just a vacation rental; it's a sanctuary where luxury meets nature. Experience the epitome of comfort, relaxation, and natural beauty at this extraordinary property.

We look forward to hosting you and ensuring your stay is truly exceptional in every way.
Amenities
* Fully Stocked Kitchen * Microwave * Keurig * Refrigerator * Toaster * Dishwasher * Dishes w/utensils * Cooking Utensils * Pots and Pans * Blender * Washer / Dryer * Air Conditioning / Heat * Fireplaces * Private Lot * Wood Burning Fireplace on Back Deck * Hot Tub * Smart TVs for Streaming * Wi-Fi * Linens Provided * BBQ Gas Grill *
Resort Fee (required): Experience the best of Coosawattee River Resort with our required $60.00 Resort fee for your entire party. This fee grants access to the 5 picturesque parks along the river, Pavilion Picnic Areas featuring charcoal BBQ grills, a Fishing Pond with no license required, and a fenced-in Dog Park.
Your cabin comes with 2 Amenity Cards, providing entry for up to 8 guests to enjoy a wide range of amenities. Indulge in the year-round Olympic indoor heated pool, 2 outdoor pools (available from Memorial Day through Labor Day), a well-equipped gym, an exciting arcade, and various sports facilities like tennis, pickleball, basketball, and mini golf. If your party exceeds 8 people, you can easily purchase an additional Amenities Card for $59 at the Coosawattee Welcome Center, conveniently located at 25 Eagle Mountain Drive, Ellijay, GA 30540. These amenities are just a short drive from your cabin.
While we strive to provide uninterrupted access to our amenities, we are not liable for closures or non-use resulting from weather conditions, maintenance, or other factors. Kindly understand that refunds will not be issued.
Amenity Card Policy: Please ensure that the amenity cards provided are left in the cabin during your stay. Failure to do so will result in a replacement fee of $65.00. Thank you for your cooperation.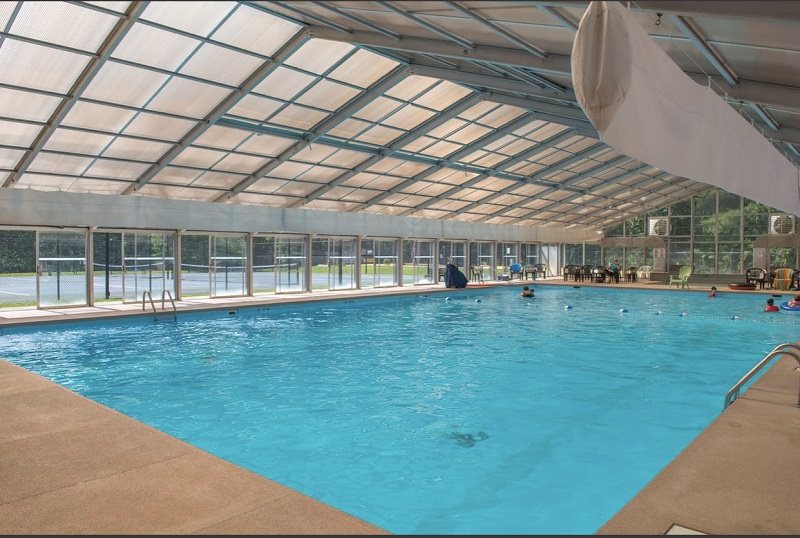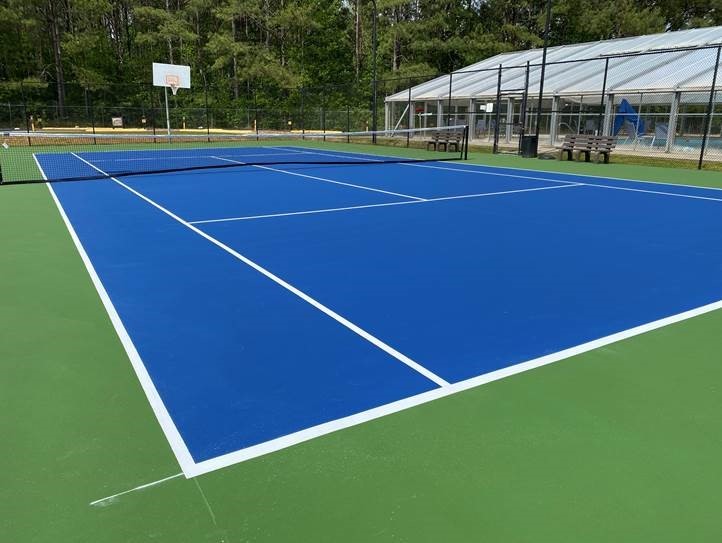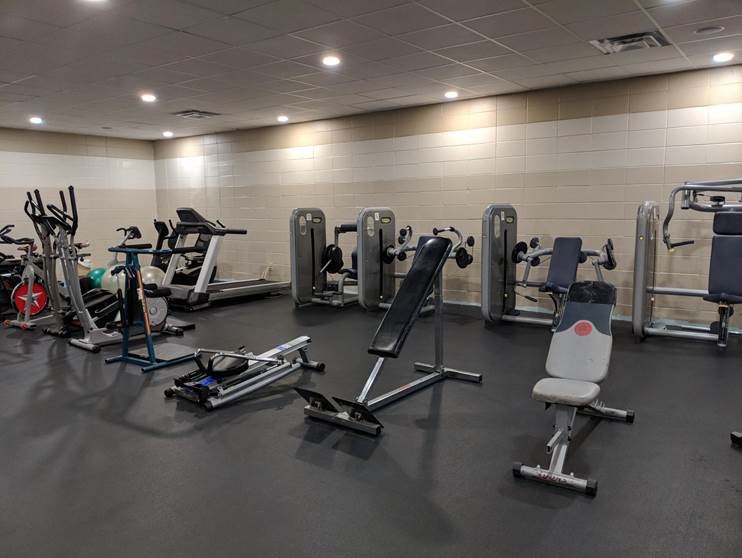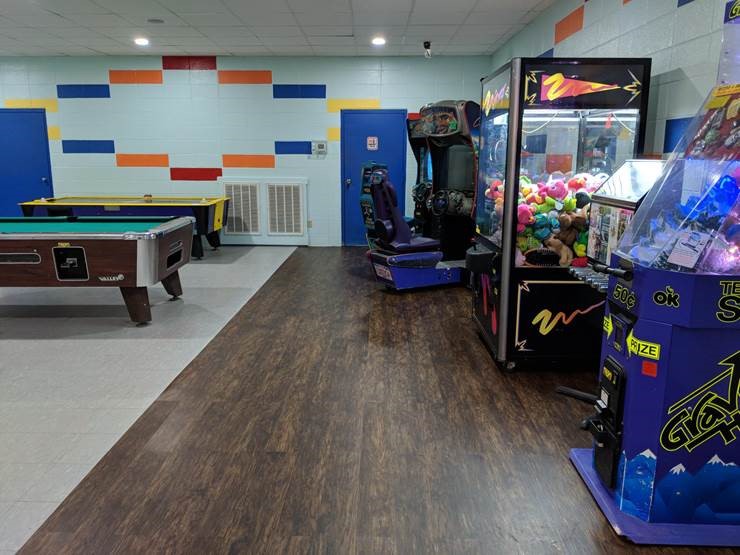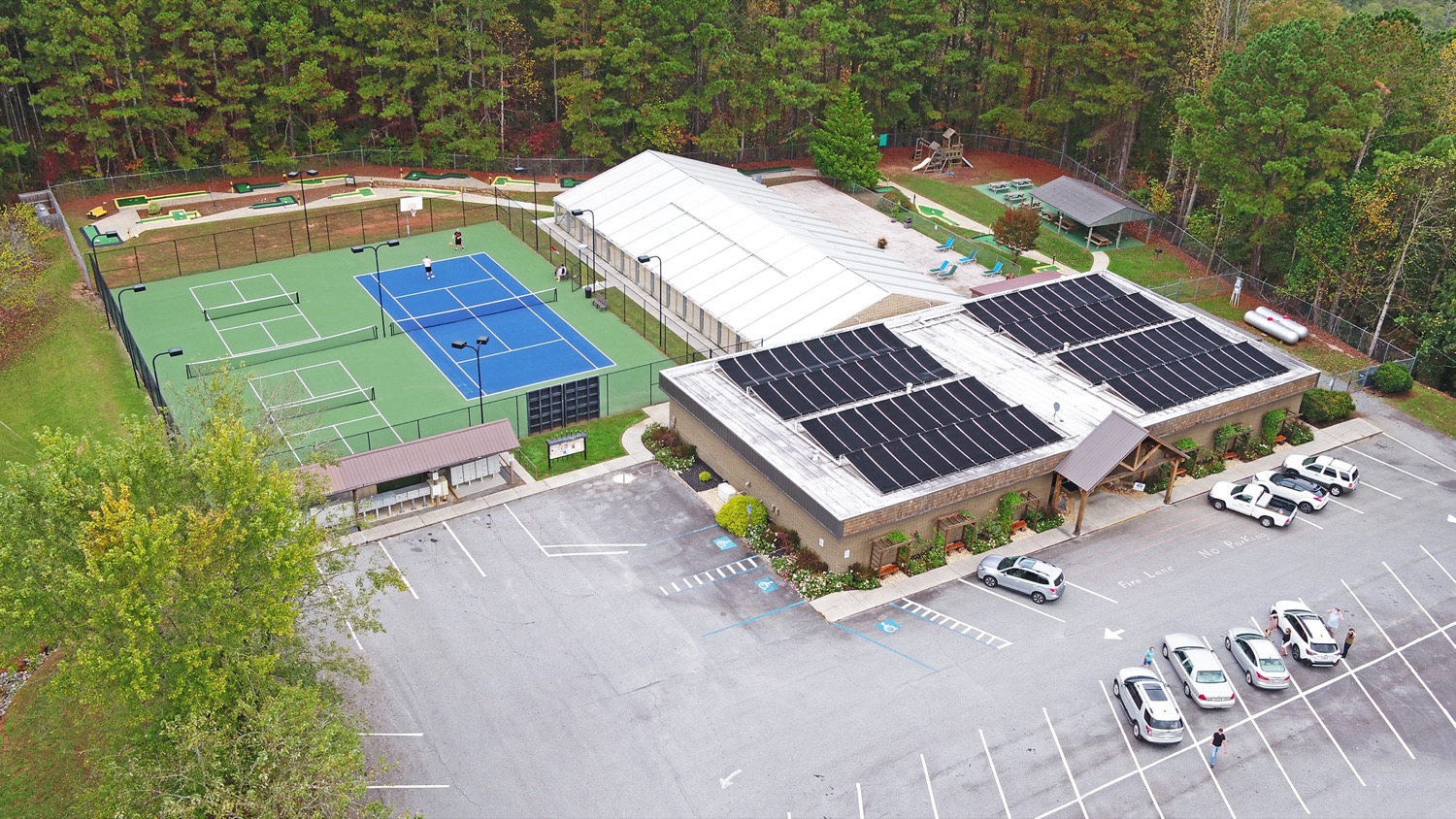 Calendar
Sep - 2023
S
M
T
W
T
F
S

1

2

3

4

5

6

7

8

9

10

11

12

13

14

15

16

17

18

19

20

21

22

23

24

25

26

27

28

29

30
Oct - 2023
S
M
T
W
T
F
S

1

2

3

4

5

6

7

8

9

10

11

12

13

14

15

16

17

18

19

20

21

22

23

24

25

26

27

28

29

30

31
Nov - 2023
S
M
T
W
T
F
S

1

2

3

4

5

6

7

8

9

10

11

12

13

14

15

16

17

18

19

20

21

22

23

24

25

26

27

28

29

30
Dec - 2023
S
M
T
W
T
F
S

1

2

3

4

5

6

7

8

9

10

11

12

13

14

15

16

17

18

19

20

21

22

23

24

25

26

27

28

29

30

31
Jan - 2024
S
M
T
W
T
F
S

1

2

3

4

5

6

7

8

9

10

11

12

13

14

15

16

17

18

19

20

21

22

23

24

25

26

27

28

29

30

31
Feb - 2024
S
M
T
W
T
F
S

1

2

3

4

5

6

7

8

9

10

11

12

13

14

15

16

17

18

19

20

21

22

23

24

25

26

27

28

29
Mar - 2024
S
M
T
W
T
F
S

1

2

3

4

5

6

7

8

9

10

11

12

13

14

15

16

17

18

19

20

21

22

23

24

25

26

27

28

29

30

31
Apr - 2024
S
M
T
W
T
F
S

1

2

3

4

5

6

7

8

9

10

11

12

13

14

15

16

17

18

19

20

21

22

23

24

25

26

27

28

29

30
Reviews
Property
5 STARS This is ny far, one of the best places to stay in Ellijay, a real mix of rustic and luxury. To me, it felt like a slice of heaven or "Valhalla." The house felt brand new was spotless and situated at the top of a hill. So, you have a view forest and partial views of the river in the day time. Though you can hear the rumbling of the river at all times, regardless of which balcony you are on. From the master balcony, you can reach out and touch the towering oak trees. it also makes a good place to camp out, and we slept out there a couple of nights. finally, the wildlife around the cabin was amazing. you will be visited by no less than 5 deer in the mornings and in the evenings. The deer are friendly and come right up to you to eat corn that the host provides. My family and I will definitely be coming back
Property
5 STARS My boyfriend and I, along with another couple, planned a weekend getaway to Valhalla to celebrate a special anniversary. Little did we know that our experience would far surpass any expectations we held. The initial step into the cabin itself was an awe-inspiring moment that defied the images we had seen online prior. The photographs, while attempting to capture its essence, fell short of conveying the cabin's full beauty. The cabin exuded a fresh, new ambiance that was complemented by its immaculate cleanliness and large windows that created a seamless connection with the outdoors. A contemporary cabin vibe with an immediate feel of comfort created an eagerness to explore the property and its accommodations. The decor was sharp but blended well with simplicity. The space felt uncluttered, allowing us to immerse ourselves in the peacefulness we had sought out for in a relaxing weekend . The amenities available to us added another layer of excitement, and our quiet, romantic morning walks down to the Coosawattee River, situated just beyond the driveway, were reenergizing. Hand-feeding deer, an unusual opportunity for us, turned into an unforgettable highlight. Our iPhones were quickly filled with amazing snapshots of moments that ranged from deer nibbling from our hands to late-night jacuzzi sessions and competitive ping pong tournaments. Our experiences seemed endless, providing us with so many photo opportunities to share with our friends through social media. This property stood out as one of the greatest memories from all of our annual mountain retreats. The blend of nature's beauty, amenities, and activities left a mark on our hearts. It's safe to say that our return to Valhalla will be even sooner than anticipated, as this was one of our greatest trips to date. Jill H.
Property
As a seasoned VRBO enthusiast to this area, I'm compelled to begin with the location of this beautiful cabin...a stones throw away from the Coosawattee River, the sounds of the current are simply mesmerizing. We arrived in the evening and the whole place was beyond or expectations, from the "contemporary cabin" feel, all the way down to the open floor concept featuring beautiful artwork. We slept like babies in the most comfortable beds and woke up to only the sounds of nature and found deer greeting us at our front door. 5 stars to this beautiful getaway retreat that provided my family the peace and privacy to return home rested!
PLEASE READ
Guests making a reservation must be at least 25 years old. By submitting your reservation, you are confirming that you are 25 years old or older. No large groups under 25 years old in any cabin unless approved by management at the time of booking.

* 2-Night Minimum - Non-Holidays
* 3-Night Minimum - Memorial Day, Labor Day, and New Years
* 4-Night Minimum - Week of 4th of July, Thanksgiving, and Christmas

* No Check-In allowed on Easter Sunday, Labor Day, Memorial Day, 4th of July, Thanksgiving Day, Christmas Day, or New Year's Day

* Dog Friendly - Maximum 2 dogs, 25 lbs and under.
* No Smoking

Check-In and Check-Out Time:

Guest acknowledges and understands that check-in time is not earlier than 4:00 PM, and check-out time is no later than 10:00 AM on the dates agreed upon. Guest agrees that an unapproved late check-out or early check-in will be assessed as an amount equal to one-half of the nightly rental fee. Housekeeping needs the time between 10:00 AM and 4:00 PM to prepare for your arrival.

Reservations:

A prepayment of $250.00 of the rental fee, by valid credit card, will secure your reservation with the remaining balance due 21 days before arrival. The same credit card will be used unless advised otherwise. Once we have received your guest list and Directions and (gate entry information-Coosawattee Only) will be sent via e-mail 1 week before your arrival.

If it is within the 21-day window, you will need to pay the total amount due.

Cancellation Policy:

To cancel your reservation you must email, call, or send us a request by mail to cancel. Each cabin listed on the Mountain Resort Cabin Rentals, LLC site is privately owned, and cancellations affect the owners significantly. In the event of cancellation, the following will apply:
•Reservations canceled more than 30 days prior to arrival, the full deposit of $250.00 will be returned minus a cancellation fee of $100.00. (This fee covers our cost for running your card and must be charged even if you cancel on the same day you book.)
•Reservations canceled 22 to 29 days of arrival, a $250.00 cancellation fee.
•For reservations canceled 21 days (or less) prior to date of arrival, the guest is responsible for the amount of the booking and your card will be charged in full.